Tornado Survival Basics
Tornadoes are frightening events that strike without much warning. They are typically concentrated in the "Tornado Alley" region of the Midwest, but in the United States, tornadoes have been reported as far east as New York City.
If you live in an area with any risk of tornadoes, you might find yourself asking: Where do I start? But with some key precautions, you have a high chance of surviving a tornado. Supercell Shelters has some advice to help you get started.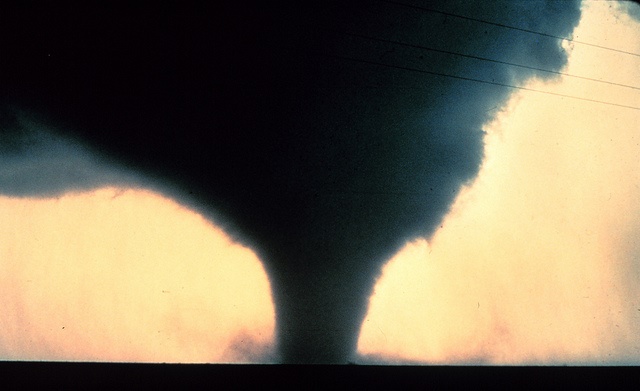 Prepare a Survival Kit
Typically, tornadoes last around ten minutes, but some could last as long as an hour. In severe cases, your home could suffer long-term damage. We sincerely hope that you and your family never have to experience devastating damage to your home. However, tornadoes aren't selective. Preparing for long-term damage will afford you peace of mind in the long run.
Make a survival kit with food, water, flashlights, batteries and blankets. Keep one in your storm shelter or in an easily accessible spot in your home so that you can grab it out on your way out. It's also imperative that you have a radio that picks up tornado watch and warning signals. A radio will give you enough warning about encroaching severe weather to safely shelter yourself.
Have a Plan
Don't wait until you get a storm warning to decide what to do.  If you have a plan that the entire family follows, you are all much more likely to survive a tornado. Educate your family on the signs of a tornado (green sky, hail, low-hanging clouds that rotate) and make a simple, step-by-step plan that goes into effect when you hear the tornado warning signal on your radio or when you decide to head for the shelter as a precaution. Make sure that each family member knows what their role is and how to access the shelter. You should also make contingency plans for when family members are away from home during a tornado.
Install a Shelter
If you have been reading this post and saying to yourself, "But I don't have a shelter," call us immediately. A storm shelter or safe room is far and away the best way to protect your family during a tornado. As sturdy as your house may be, it is not specifically designed to protect you from tornadoes, says FEMA. The organization recommends that you install an in-ground or above-ground shelter on your property. Most shelters are surprisingly affordable and also double as safe rooms and panic rooms should your family face any other threat, weather-related or not.
Supercell Shelters designs and manufactures storm shelters that will protect your family in the event of a tornado or other severe weather. We only manufacture shelters that are tested to withstand EF-5 tornadoes, and all of our shelters come outfitted with locks and proper ventilation so that you are protected from the most severe storms. We also custom-install each shelter so that you are fully protected. If you're not sure where to start, call our Missouri or Alabama offices to speak to a staff member.
For more advice on how to protect yourself during a tornado, visit the Supercell Shelters blog and explore our website.