In-Ground Tornado Shelters
AFFORDABLE IN-GROUND TORNADO SHELTERS
If you're looking for a in-ground storm shelter that is safe, secure and affordable then check out our NEW Survivor Series. We typically install these in-ground shelters in the customer's garage. We flush-mount the unit with the concrete slab. Our Survivor Series in-ground tornado shelters come in 3 sizes, thus meeting a variety of needs.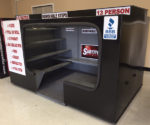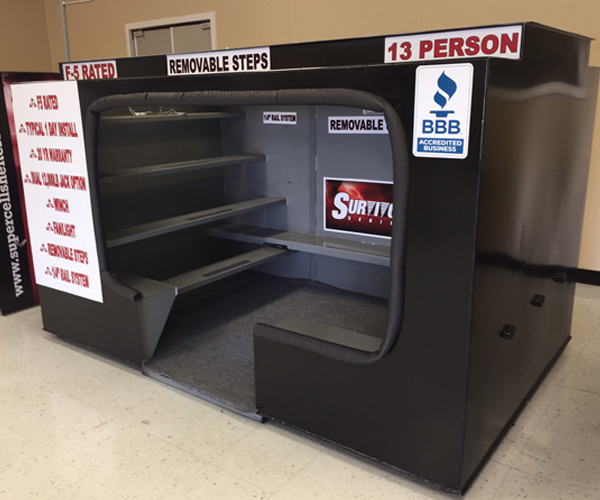 The 3×6 shelter has a 6-person capacity. The 4×7 shelter has an 8-person capacity. The 5×8 shelter has a 13-person capacity. So, whether you have a small family or a large one, you will be safe when tornadic weather threatens.
It is most noteworthy to mention that these shelters include a 1/4″ rail system for added strength and durability. As a result, these units are some of the safest on the market. Removable steps are featured in all 3 sizes of this tornado shelter. In addition, we offer an optional dual jack system for all of our Survivor Series units. With the dual jack system you have the added benefit of knowing there will be no entrapment issues due to debris covering the sliding exit doors.
This In-Ground shelter is typically installed in just one day by our factory-trained and insured installers.