Financing
100% Financing available!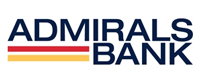 What if you could purchase a storm shelter for a low monthly payment? For most families it is much easier to fit low payments into a monthly budget. Financing for our underground storm shelters for sale is available with approved credit. Admirals Bank provides financing through their FHA Title 1 Home Improvement Loan program for our customers. This program allows homeowners the ability to add value to their homes by quickly and affordably financing home improvements. With Admirals Bank a storm shelter can be financed for as little as 36 months and as many as ten years with low monthly payments. There is no equity or appraisal required. The payments are flexible with low fixed rates and no prepayment penalties.
The pre-qualification process only takes 15-30 minutes. You can download a credit application and financing release form.
Qualifications:
Subject to credit approval
Individual Applicants: Middle credit score of 650 or higher
Joint Applications: Primary Borrower middle credit score of 650 or higher
Debt-to-Income Ratio of 45% or lower (adjusted gross back-end)
Bankruptcies Discharged 2 years or more
Documents Needed for Approval:
Signed and dated Information Disclosure Authorization (I.D.A.)
Past 2 years of W-2′s (each borrower)
Most recent pay stub (each borrower)
Recent mortgage statement
Signed letter of explanation for any derogatory credit
Proof of any open collections paid (if applicable)
Estimate describing work to be done and dollar amount required
Local Bank & Credit Union Options:
If you have a relationship with your local bank then you can also contact them to see if financing is available.