Storm Shelters in Hunstville, AL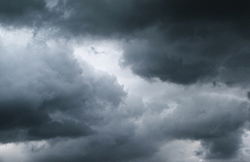 Property owners in North Little Rock, AR, Tupelo, MS, Huntsville, AL, and all over Tornado Alley have long regarded Supercell Shelters as one of the most trusted companies to turn to for state-of-the-art, steel, above-ground and underground shelters, Safe Rooms, and installation services as well as for our community shelters. With over 50 years combined experience, Supercell Shelters has provided the region with above- and below-ground survival shelters that are fully designed and built by the company, suitable for almost any living situation, and certified as meeting or exceeding the storm shelter requirements set by FEMA.
Tornado Shelters in North Little Rock, AR
Visitors to our North Little Rock, AR showroom are able to view a wide variety of our products and choose from inground tornado shelters, cellars, or above-ground safe rooms to find a model that best suits their needs. We also offer community tornado and storm survival shelters. Many of our survival shelters are available in both inground and above-ground models. Our shelters are unmatched in design and strength when compared to the products of other storm shelter companies; those visiting our showroom of residential storm shelters in North Little Rock, AR, will quickly see why!
Above-Ground Storm Shelters in Tupelo, MS
Our customers in Tupelo, MS are also able to visit a showroom to discuss their options in underground survival shelters and safe rooms for cellars with one of our experts. For customers in Huntsville, AL or surrounding areas, a third showroom is available in Madison, AL. Community leaders can view steel inground tornado shelters designed specifically with public safety in mind, while families can explore all of the residential options offered by one of the nation's foremost below-ground storm shelter installation companies.
Steel Tornado Shelters
Our steel survival shelters are deliberately "overbuilt" to exceed FEMA wind resistance guidelines, in order to give your family the maximum possible protection from the elements. We offer below-ground and above-ground shelters in a variety of sizes, and installation can take as little as just two hours; just as we design and produce our products, we take responsibility for their installation as well, to ensure your shelter's durability. Our community shelters are ideal for organizations, church groups, schools or anyone else needing to safely shelter larger amounts of people in place at the same time. Our community shelters are also "overbuilt" to exceed FEMA guidelines for tornado force winds. For more information on obtaining the best above- or inground steel shelter from one of the country's most trusted companies in the business in North Little Rock, AR, Tupelo, MS, or Huntsville, AL, visit a distributor near you or call us to speak with a qualified professional.